Demo allotment
The small allotment beds have been used to grown food crops such as beans and sweet corn. Nearby is a bottle-house which provides shelter for seedlings to grow. There is also a compost area which receives the suitable waste from the Footpints Cafe.
Look for:
sweet corn
tomato
red and yellow gooseberry
January 2019 Allotment beds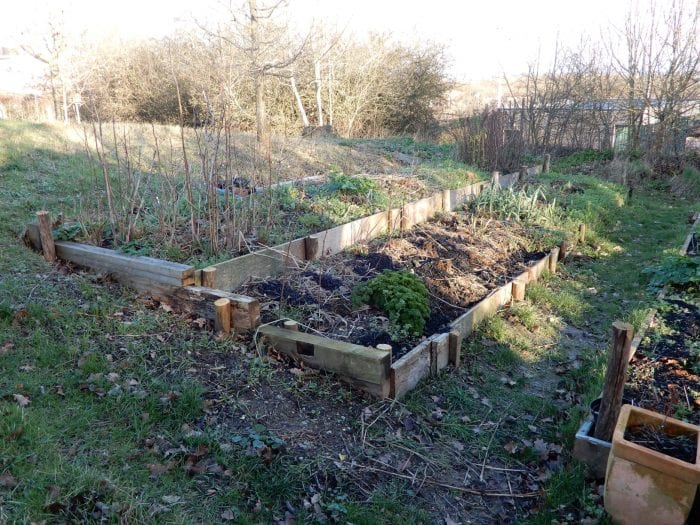 April 2021 Allotment beds
Our allotment upgrade with new raised beds is well on it's way to completion. Thanks to the team at Blossoms of Hope and the grant from Frank Brake Community Fund and Kent Community Foundation.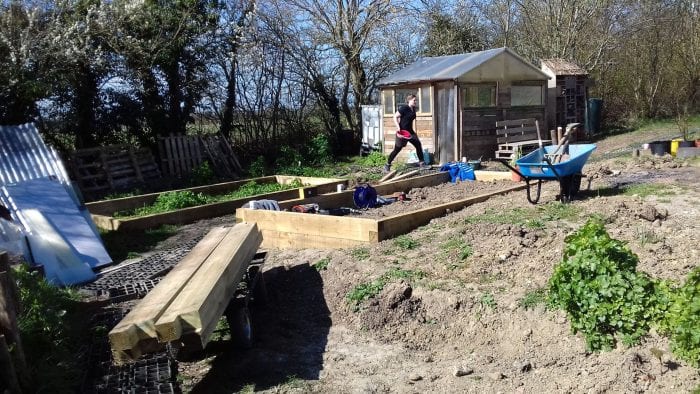 January 2023 – a new chapter
See this information on 2023 and what happens next >