Exercise to make a difference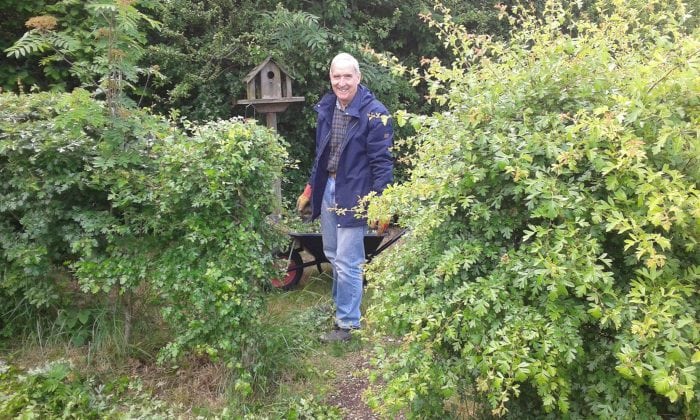 Ashford Green Gym is fun and free outdoor sessions where you will be guided in practical activities such as planting trees, sowing meadows and establishing wildlife ponds.
Unlike other conservation projects, the emphasis is very much on health and fitness – volunteers warm up and cool down in preparation for a range of light to vigorous activities to suit all abilities.
In fact, almost a third more calories can be burnt in some Ashford Green Gym sessions than in an average aerobics class!
Ashford Green Gym supports the five ways to well-being:
Connect – with people around you
Be active – discover an activity you enjoy
Take notice – be aware of the world around you
Keep learning – try something new or rediscover an old interest
Give – do something good for the community
Contact: Peter Walkden
Green Gym is an internationally registered trademark of TCV, the community volunteering charity. For more information see https://www.tcv.org.uk/greengym